The Best Things To Do in Louth for Free
Louth, a charming little town cradled in the Lincolnshire Wolds, offers a treasure trove of delightful experiences for its locals and visitors alike. But enjoying Louth to its fullest doesn't mean you need to break the bank. We've uncovered a range of fun and free activities that will leave you with lasting memories of this picturesque town without breaking the bank.
Why Do People Enjoy Louth?
Louth is an ideal destination because it offers:
– a rich history that is evident in its well-preserved architecture, cobbled streets, and ancient landmarks
– stunning natural beauty, with rolling hills, lush landscapes, tranquil rivers, and hidden valleys; as well as close proximity to picturesque beaches on the coast
– a warm and welcoming community of friendly locals with genuine hospitality and pride in their town
– numerous events and fun festivals
– traditional markets held regularly in the town centre, with various displays of goods, fresh produce, artisan crafts, and antiques
– a convenient location with easy access to other attractions in Lincolnshire and beyond
Whether it's exploring the nearby countryside, visiting coastal resorts, or venturing to historic sites, Louth serves as an excellent base for further exploration. We've put together a fun itinerary of free activities to do in and around Louth!
Explore Louth's Natural Beauty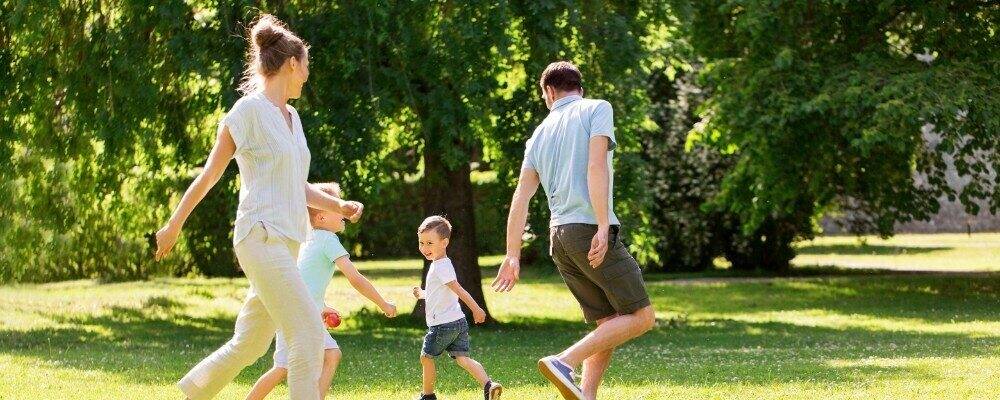 Louth is a true haven for nature enthusiasts with its stunning surroundings, from the rolling hills of the Lincolnshire Wolds to the serene beauty of Hubbards Hills and the captivating coastal reserves. Embrace the great outdoors, breathe in the fresh air, and lose yourself in the wonders of nature (not too much, we don't want to call a rescue team) as you discover the remarkable natural beauty of this town plucked straight from a fairytale.
Hubbards Hills
Begin your Louth adventure with a leisurely walk through the enchanting Hubbards Hills. This stunning glacial valley features babbling brooks, picturesque waterfalls, and lush greenery, forming a tranquil setting for a peaceful escape. Pack a picnic box and enjoy a relaxing afternoon surrounded by the swaying beauty of this shifting landscape. With its well-maintained pathways, Hubbards Hills is perfect for a family outing, a romantic walk, or even a solo retreat if you just need to get away from everything for a bit.
Hubbards Beach
Moving from the Hills, you can also find Hubbards Beach (this Hubbard guy sure named a lot of things in Louth, huh?), situated along the coast, for a seaside escape without the crowds. This hidden gem offers unending stretches of sand, gentle waves, and breathtaking views. Take a stroll along the shoreline, collect seashells to take home, or simply relax while enjoying the peaceful ambience.
Note: Remember to check the tides before visiting, as the beach is best enjoyed at low tide when more of its sandy expanse is exposed.
The Louth Cattle Market
Experience the lively atmosphere of the Louth Cattle Market, held every Wednesday and Thursday. And while it's quite unlikely you may be in the market for livestock, this traditional market provides a unique glimpse into the agricultural roots of the region. Enjoy the hustle and bustle as farmers, buyers, and sellers come together, and take in the sights, sounds, and distinct smells of the market. It's a fascinating opportunity to witness a longstanding local tradition and strike up a conversation with friendly vendors about the history of this event. View the market calendar to see when to plan a trip for the next one.
Inside Activities Offering Arts and Culture in Louth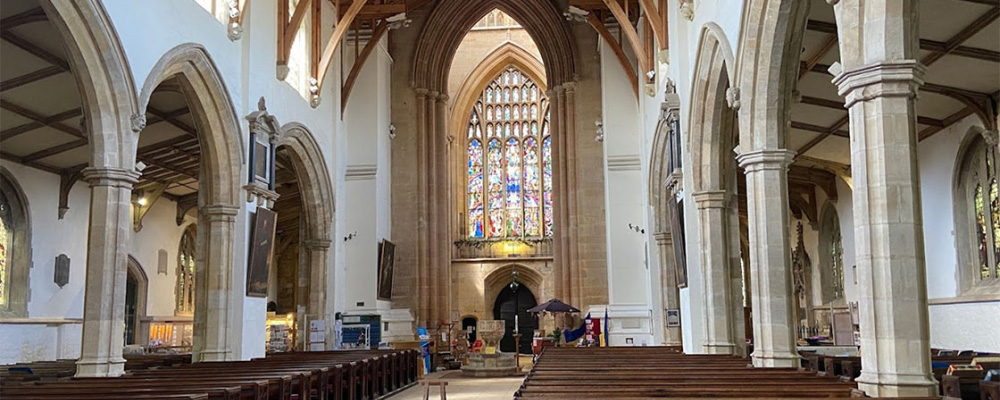 From lively theatres to vibrant art galleries, Louth offers a wealth of creative experiences for visitors and locals alike. Whether you're a history enthusiast, an art lover, or simply curious about Louth in general, there is plenty for you to indulge in while exploring the town's artistic and cultural devices. And plenty of these activities are free.
The Louth Museum
Dive into the rich heritage of Louth by paying (but not 'paying') a visit to the Louth Museum. This free-entry museum boasts an impressive collection of artefacts, displays, and interactive exhibits that showcase the town's history, from prehistoric times to the present day, and all the fun events in between. Learn about the significance of the wool trade, explore archaeological finds, and discover the stories of notable figures from Louth's past. The museum's knowledgeable volunteers are always on hand to enhance your experience and answer any questions you may find popping into your head.
St James' Church
Submerge yourself in history and architecture by visiting St James' Church, a magnificent mediaeval structure located in the heart of Louth. Marvel at its awe-inspiring stained glass windows, intricate stonework, and the grandeur of its spire, which offers panoramic views of the town. If you want to keep your mellow moments flowing, pass a tranquil afternoon within the church walls or attend one of the regular organ recitals and concerts.
Such quaint charm; such natural beauty! Whether you're a nature enthusiast, a history buff, or simply seeking an affordable day out, Louth has plenty of delightful experiences awaiting you.
Planning to move to Louth anytime soon? At Louth Self Storage, we offer a variety of different size storage units that are perfect to use as an extension of your home or to help with moving from one house to the next. Contact our team today and find out about the perfect storage unit to solve your needs.