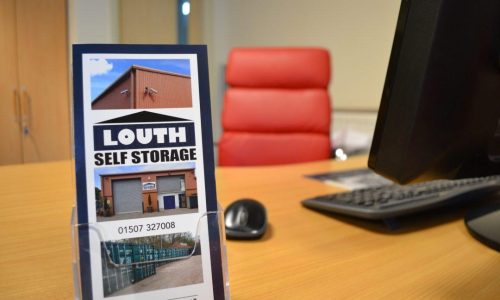 Ensuring your belongings have protection is always a vital step for anyone looking to store.


Our self storage facility is the only one in Louth to offer its customers reliable storage insurance.
With our insurance options, your belongings are covered from loss or damage from the time they are placed into your storage unit until the time you retrieve them.
Our top-notch security measures can handle most things, but not necessarily a natural disaster. This is why we offer storage insurance to our customers. We want to ensure the best protection for your items for as long as you store them with us.
Here's why you should get insurance for your storage unit contents:
Protection from water damage
Protection from fire and smoke
Protection from theft or burglary
Protection from rodents and pests
Protection from riots and civil unrest
Louth Self Storage offers state-of-the-art storage units monitored by our enhanced security measures, friendly on-site team and 24-hour CCTV surveillance. Dedicated to going the extra mile for our customers, our storage insurance options will give your belongings the extra protection they deserve.
As the only storage facility in Louth that provides self storage insurance, we ensure that any claims by our customers on any loss discovered during the insurance period are dealt with as quickly as possible. 

From the loss of items to accidental damages, here's what our storage insurance covers:


All Goods (except linen and clothing)


In the event of total loss or destruction, the basis of settlement shall be the cost of replacing the item as new – provided it is substantially the same but not better than the original.


Linen & Clothing


Where any claim includes loss of or damage to any household linen and clothing items, underwriters will consider the age, quality, degree of use and consequent market value of each item.


Pairs & Sets


Where any item consists of items in a pair or set, our insurers will pay for individual damaged items but not undamaged companion pieces. If the individual items cannot be repaired or replaced, our insurers will also pay up to 50% towards the undamaged part of the set.

Whether you're looking for storage container insurance, business storage insurance or household storage insurance, Louth Self Storage has got you and your storage unit contents covered. 
All claims must be notified to us immediately upon discovering the loss or damages or when moving your items out – whichever occurs first.
You must confirm damages or losses in writing within 7 days of discovery
There are various exclusions under the standard policy terms and conditions you should be aware of before submitting your insurance claim- a few exclusions include:
Loss or damage to cars or other motor vehicles
Loss or damage to jewellery, precious stones, coins or collections of a similar kind
Prohibited or stolen goods, potentially dangerous or explosive items such as gas bottles, aerosols, paints, firearms and ammunition
Theft or attempted theft that does not involve entry to or exit from the storage premises and/or storage unit by forcible and/or violent means
Loss or damage caused by terrorism
We give a complete summary of our storage insurance policy to customers to ensure we answer any potential questions regarding protecting your storage unit contents. 
Our friendly and helpful team is readily available to answer any potential queries or questions if you require additional information.