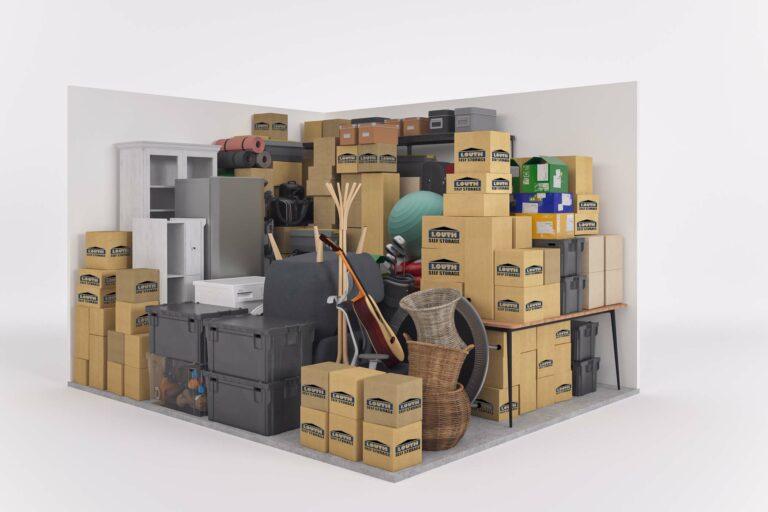 At Louth Self Storage, we understand that choosing the right storage unit size can be a challenge.
With our variety of storage unit sizes, ranging from 10 sq ft to 250 sq ft, we offer indoor storage units and outdoor storage options.
If you're unsure which size to choose, our team of experts is always available to help – so call us anytime!
What unit size is right for you?
Our state-of-the-art storage units range from 10 sq ft to 250 sq ft, so we have sizes to suit a wide range of needs. Whether you're looking for personal storage, business storage solutions, indoor storage, or outdoor storage, simply talk to our team, and we'll be happy to advise you on your best options.
Selecting the appropriate storage unit size is crucial when storing your goods. Louth Self Storage highlights the significance of choosing the right storage unit size as it ensures your belongings' safety.
Tips to remember on how to choose a storage unit size:
Opting for a smaller unit can lead to cramped spaces and the possibility of damage.

Renting a larger unit than you require means you pay for extra space you don't need.

Consider the type of items you're storing, duration and frequency of access.
To make the correct decision, consider the above factors and seek advice from Louth Self Storage for the best recommendations. You can also use the Calcumate plugin on our website to determine your required space.
Louth Self Storage provides a range of storage spaces to cater to your requirements. Our facility offers 16 storage sizes, ranging from small lockers to large 250 sq. ft units and storage containers suitable for home and business use.

To mention a few:
Small storage units:

20 sq. ft locker – ideal for storing small items like documents and jewellery.
25 sq. ft unit – fits a few boxes or small furniture items.
Medium storage units:
35 sq. ft unit – perfect for storing the contents of a small bedroom.
75 sq. ft unit – stores the contents of a two-bedroom flat.
Large storage units:
100 sq. ft unit – ideal for storing the contents of a three-bedroom house.
150 sq. ft unit – stores the contents of a five-bedroom house.
Choosing storage space can be daunting, so we welcome customers to contact our team for further guidance.
Always maximise your storage space to ensure your belongings stay safe and secure.
Here are some tips for packing a storage unit:
Create an inventory list and label all boxes to make it easier to locate items.

Use sturdy boxes and packing materials to protect your items during transportation and storage.

Disassemble furniture to save space.

Stack boxes from floor to ceiling to maximise vertical space.

Keep frequently accessed items in the front and large items at the back for easy access.

Use shelves and racks to organise and optimise your space.

Avoid over packing boxes – it can damage items and make them difficult to stack.
Follow these packing tips to properly utilise your storage space and if you need further guidance, contact the team at Louth Self Storage for advice.