Moving to Louth? Your Guide For a Smooth Transition
Louth (UK), a market town, civil parish, and generally pleasant land in the East Lindsey district of Lincolnshire, England, is a delightful village nestled within the foot of Lincolnshire's woods and promises to be the countryside delight you've always daydreamed of.
If you're looking to move to Louth, you're in luck – we've put together a guide to help smoothen that transition and answer any questions you might have.
What Makes Louth So Lovely To Live In?
The Classic Countryside Charm
Interlacing with the River Lud, Louth runs east of a gorge carved into the nearby Wolds that form Hubbard's Hills. Residents of Louth have the honour of intersecting with the famous Greenwich Meridian and can follow its path on plaques on the north and south sides of town. 

Hubbard's Hills has been a main attraction since 1907. These hills twist along the deep, flattened valley bottom between delightful wooded slopes. The park is central to a glacial overspill channel that developed the course for the river Lud and is a charming area to enjoy picnics or a leisurely afternoon walk.

For those looking to get closely involved in the environmental elements of Louth, there is the Lincolnshire Chalk Streams Project, which was set up in 2003 as a partner organisation to help look after the globally rare chalk streams running through the Lincolnshire Wolds and surrounding areas. Apart from restoration work, this Project also hosts a range of fun, family-friendly events throughout the year.
The Affordable Cost of Living in Lincolnshire

More space, less cost!

North East Lincolnshire is the seventh cheapest place to live in the UK, with average prices for a six-bedroom home in the UK coming in at £271,000 – but only £140,000 in North East Lincolnshire! 

The median floor space of a house in Louth is 97m2, averaging out at a cost per square metre of £1,438, which is much more favourable when compared with the UK average of 92m2 at  an average price of £2,936 per square metre. 
What Should You Be Aware of When You Move Over to Louth?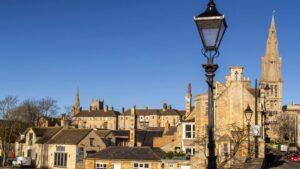 The Public Transport Systems

Ludensians (The inhabitants of Louth) tend to mostly get around through the bus or taxi services if they don't own a car. There is a train station, but that is mainly for long-distance trips rather than for getting around various parts of town. There are several bike shops in town, and the resplendent views and crisp air make this mode of transport a delightful way to get around that's fantastic for the lungs and your wallet.
Where To Go for the Best Culinary Experiences

Louth hosts an abundance of cafés, tearooms, eateries and pubs catering to all preferences and fancies. Hailed as a "food mecca", this town is one of the UK's best-loved foodie hot spots.
Best Bakeries:
Mansion Farm Shop, Mimi's Kitchen and Pocklington's Bakery are the best choices for freshly baked goods that will leave you drooling for more.
Best Butchers:
Grimblethorpe Hall Farm Shop and Woolliss & Son are two fantastic options for those seeking fresh meat, ethically sourced from the UK.
Best Restaurants:
The top three restaurants you are guaranteed an incredible culinary experience within would be The Ranch Steakhouse & Grill, Asha Indian Restaurant, and Serendipity Restaurant at The Priory Hotel.
Best Pubs/Bars:
For a memorable night out for celebrations or to get loose (or "louth") after a long day, the two best establishments for revelry are The Panacea and Ye Olde Whyte Swanne.
Best Market:
 For a marvellous market experience, visit The Louth Market. There is a specialist Food Market on the 2nd Friday of every month, a Craft Market on the 3rd Saturday and a Farmers Market on every 4th Wednesday of each month.
What Educational Institutions Are in Place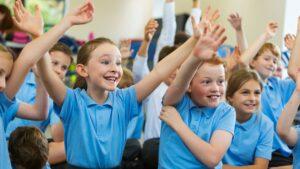 If you're a family with young children, there are four Primary schools to choose from and two Secondary schools – King Edward VI Grammar School and Louth Academy.

For those looking to pursue further education, you can check out Wolds College, Skegness and the Grimsby Institute (around 24 km away from the town).

 
The Rich England Heritage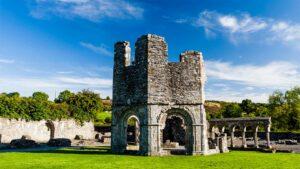 Archaeological digs in Louth have uncovered Stone Age tools dating back to the Palaeolithic era, including barbed and tanged arrowheads, providing evidence of ancient habitation in the region dating back to a significant period of time before recorded history.

Many pagan sites were thought to be around the region before Christian missionaries converted and altered them into their own hallowed grounds, such as St Helen's Spring and Louth Park Abbey. There is even evidence of one of the most expansive Anglo-Saxon pagan burial grounds and cremation urn gatherings in England within Louth.

This town was even embroiled in the English Civil War, assembled into a Bastion for the Royalists by Sir Charles Bolles in 1643. Extreme fighting occurred within and around Louth, evidenced by archaeological finds of remains and cannonballs from the civil war era.

You can learn more details about the history of Louth from its award-winning and beautiful Museum. 
There truly is no home like Louth!

And while we're on the topic of homes, ensure that your new residence space is uncluttered and spacious before, during and after your big move. At Louth Self Storage, we offer a variety of storage units that perfectly suit your needs when moving and storing items during the often-difficult life change that is moving houses.

You can also pack up your seasonal items, winter gear, and extra household belongings to keep them in a dedicated storage unit until you need them next, thus preventing all sorts of clutter and space-management headaches. Contact our team today and find the best storage unit option to meet your needs.