How to Create a Capsule Wardrobe: Declutter Your Closet and Simplify Your Style
For those who battle with closets that are bursting at the seams, a capsule wardrobe could be the antidote to your agony. This contemporary contraption is a space-saving device designed to contain your clothes and free up some much-needed space by offering a wide range of looks with a smaller selection of clothing. Quality over quantity, curated looks over gaudy accessories, and style over stagnation is the goal of this minimalist machine.
Where do Capsule Wardrobes come from?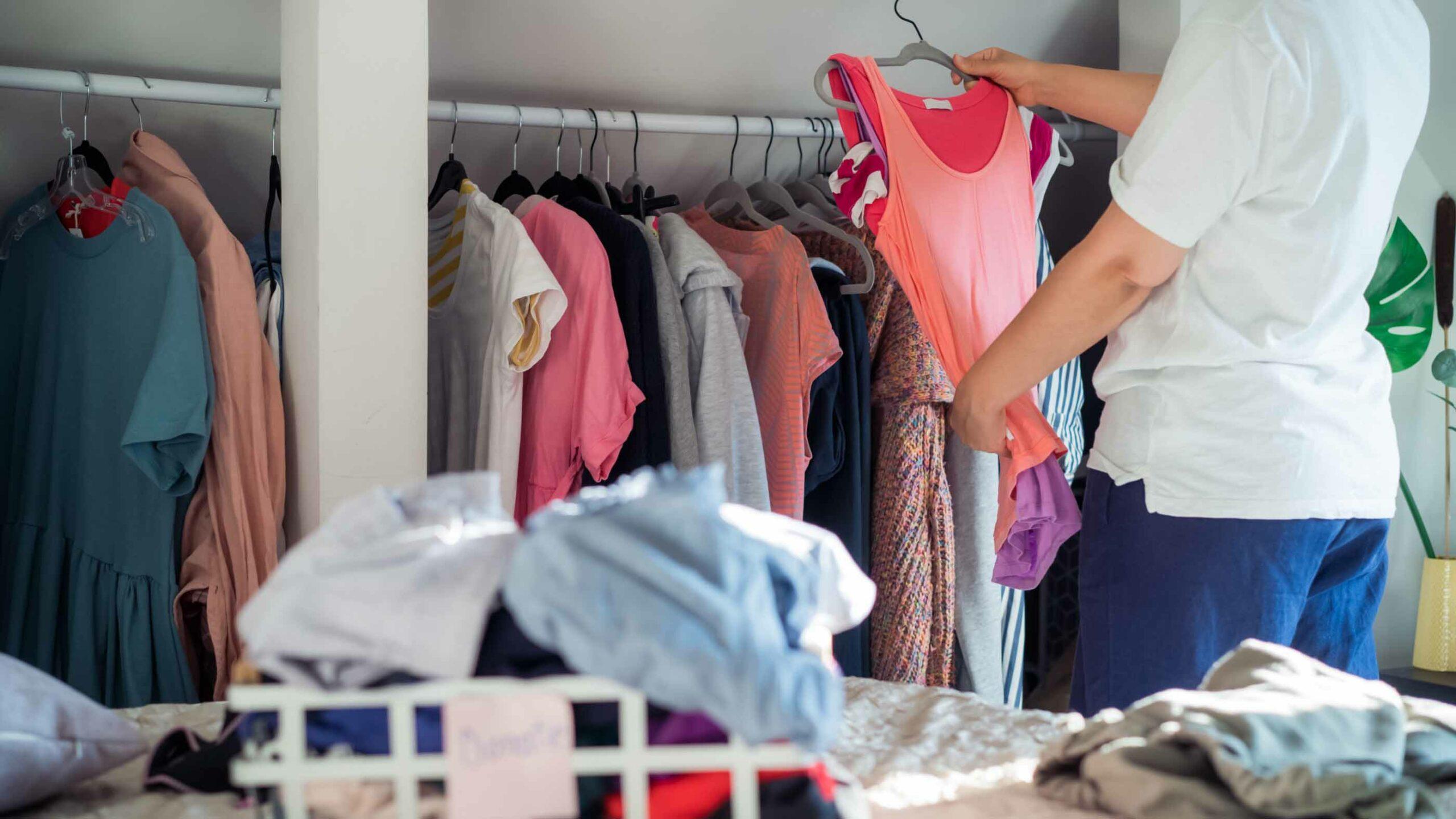 A capsule wardrobe is a collection of carefully composed clothing that allows easily interchangeable items designed to maximise the number of outfits you can create; it enables you to create a medley of different looks with a curated selection of clothes that only takes up a little space.
The term capsule wardrobe can be traced back to the early 1970s and was coined by Susie Faux, the proprietor of a London boutique named Wardrobe. According to Faux, a capsule wardrobe includes a few vital and classic pieces, such as skirts and pants, that you can then augment and enhance with seasonal articles.
The concept truly took off in 1985, with American designer Donna Karan popularising the capsule wardrobe concept when she released her "7 Easy Pieces" collection. She aimed to fill what she called "a void in the marketplace" with a stylish and practical wardrobe conceived with working women in mind. When the collection first came into the public eye, she created a performance with eight models dressed only in bodysuits and black tights. The models then began to add clothing items such as wrap skirts, trousers, and dresses to demonstrate an interchangeable dressing style that remains relevant to this day.
How To Make Your Own Capsule Wardrobes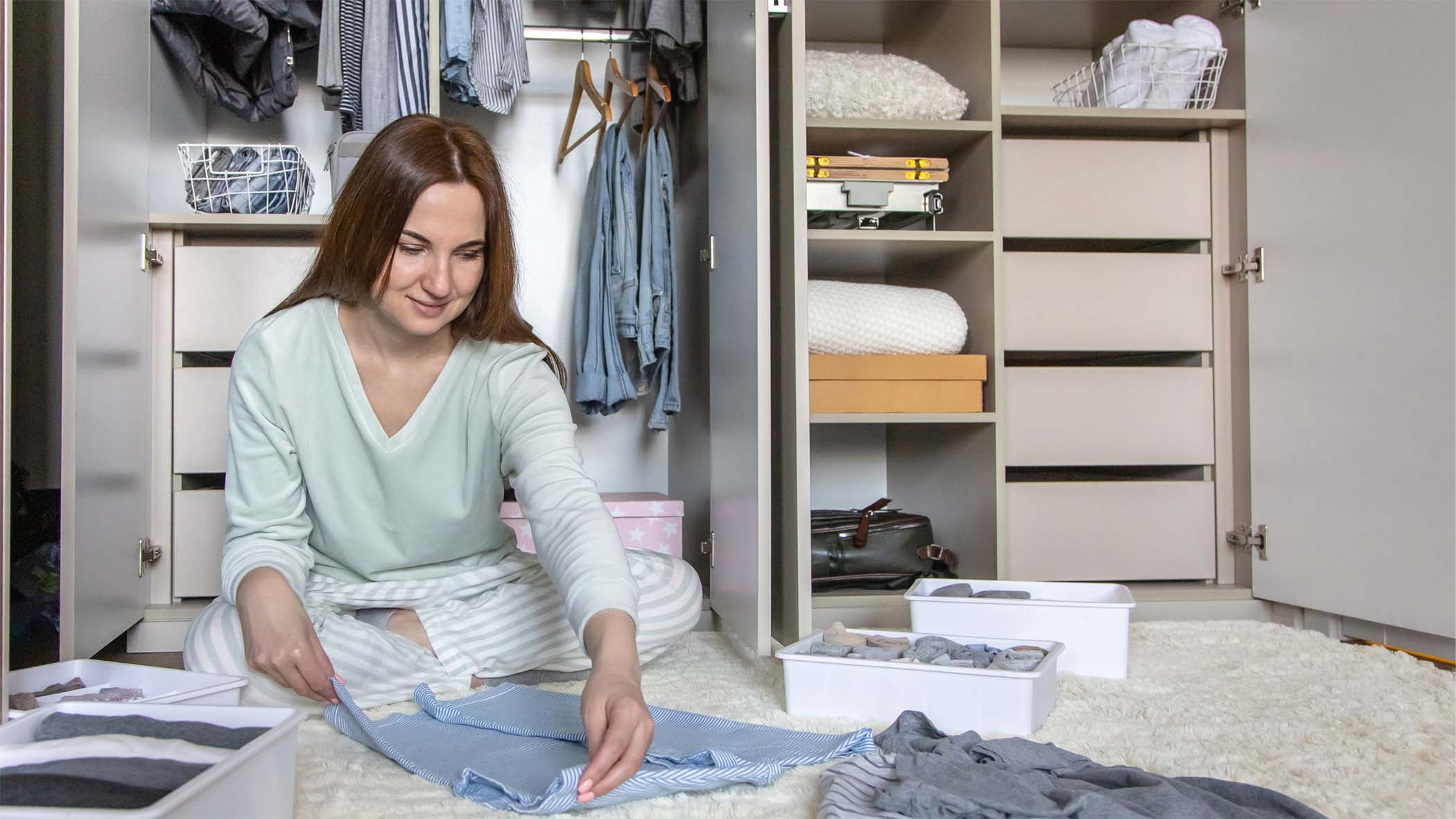 Enough history lessons; it's time to look towards your future. We will start reviewing what YOU need to do to create your own capsule wardrobe.
Phase 1: Declutter that wardrobe of yours
The first phase in building a minimalist capsule wardrobe is to part ways with items in your current wardrobe that you hardly ever wear. During the decluttering process, you'll have to confront some fears and anxieties you've gathered over the years that are clothes-specific. Haul everything out to get a bird's eye view of your clothes situation and figure out what you need and what you can scrap.
If you can't make these kinds of decisions in one day, spread out the admin, pull out the items you're more on the fence about and wear them for a day. See how they feel on your body and whether they suit you style-wise. This method makes making final decisions on the decluttering day much more straightforward. You now have a recent memory of wearing that item with fresh eyes instead of going by a faulty memory of when you last thought it looked excellent.
Make sure to donate your clothes, too; it will be much more difficult to justify getting rid of clothing if you know it is rubbish-bound. There are plenty of charity shops that would be more than happy to take the excess off your hands.
Phase 2: Sort the remaining clothing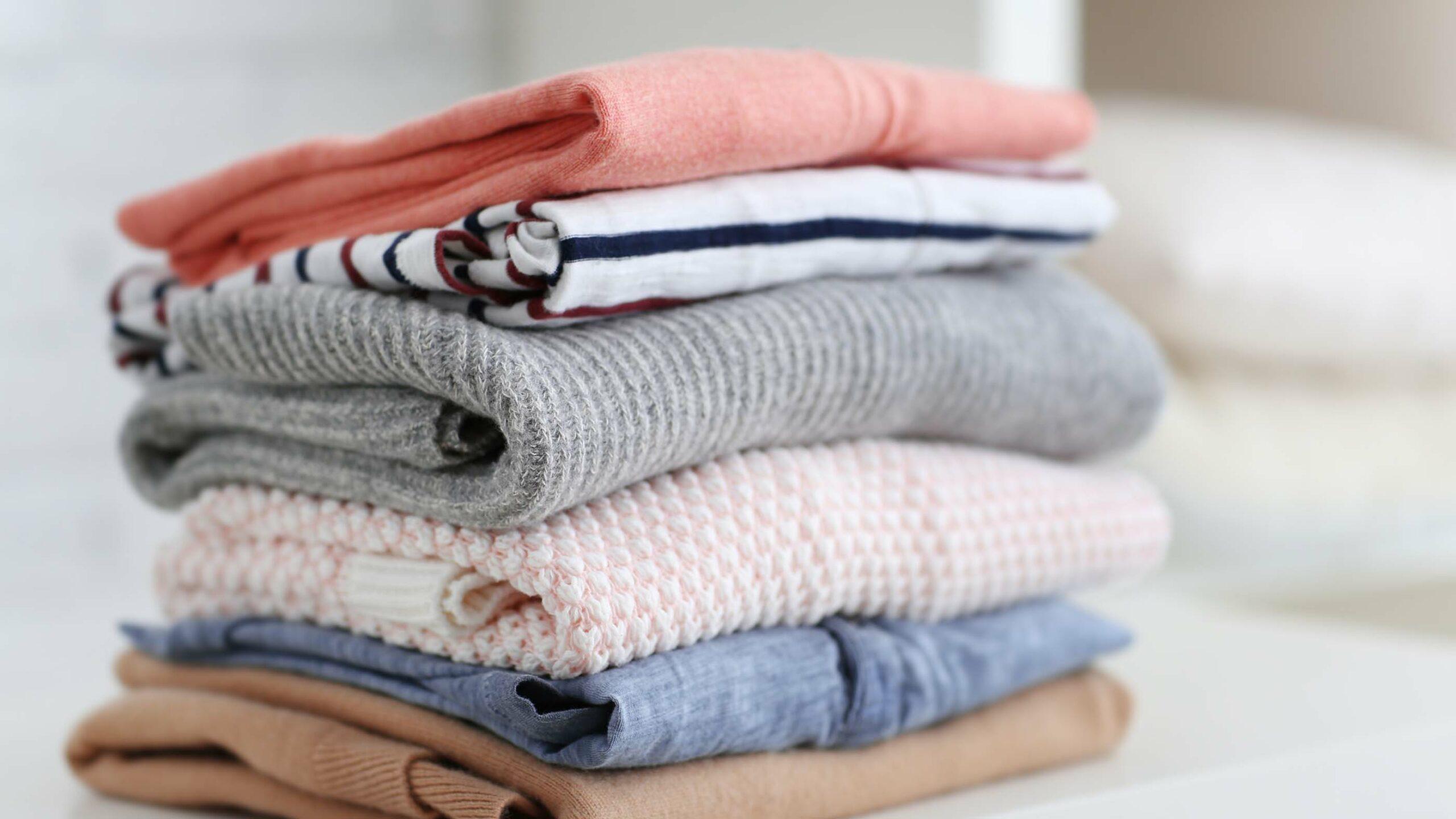 Once you've done your first purge, it is time to select the clothes you want to integrate as basics into your capsule wardrobe from the remaining options.
You should organise your clothing into two types: functional and versatile.
A functional piece of clothing is beneficial, practical, and suits your current lifestyle/fashion.
Example: Jeans and coats.
A versatile piece of apparel smoothly pairs with other clothes, can style in multiple ways, and can be worn in different settings.
Example: Scarves and short-sleeve T-shirts.
Always look for quality basics that are both functional and versatile.
When evaluating items for their functionality, it helps to think about the item's fabric type, weight, bodily attributes (like length, silhouette, sleeve style, etc.), and how painless it is to wash and maintain.
This technique doesn't mean you have to entirely forego future trendy pieces and forever live with only your chosen options; it just means that when you do purchase more modern elements in the future, you know that they'll have a place in your wardrobe and they already have pattern partners in mind.
Good bottom pieces to have in your sorted pile
Good bottoms fit well, are comfortable, and can work in sync with a variety of tops.
Examples:
– Black trousers or leggings
– Lighter coloured seasonal trousers (preferably white/off-white, beige, or cream)
– Cotton or linen shorts
– Knee-length skirt, midi-skirt, or maxi-skirt (there is the mini skirt, of course, but it's far less versatile)
– Dark skinny jeans or straight-leg denim.
Good top pieces to have in your sorted pile
Tops should easily mix and match with all the bottom pieces you've chosen, and they should be able to work with your selection of shoes and accessories.
Examples:
– Silk or linen tank tops and blouses
– Seasonal button-downs
– Denim shirts
– For winter, keep in mind ideal sweaters, jackets and blazers.
Good shoes to have in your sorted pile
It's best to have around 4-5 pairs of versatile shoes that can go with any top or bottom and flip between these options when you craft your outfit for the day.
Examples: Neutral or white sneakers, nude heels, flip flops & strappy sandals, neutral everyday flats (ballet flats, loafers, or mules), all-weather boots, and athletic sneakers.
Phase 3: Pair up items and create pre-set outfits
It's time for the final step!
Now that you've cleansed your wardrobe and determined those core capsule pieces, you'll need to assemble around ten day-to-day outfits with the garments that survived the purging and sorting.
It's normal to feel mentally drained at this stage, so it's perfectly fine to take a break or come back and do this step in a day or two when you're fresh again, but DO NOT skip it. This phase is essential for the capsule concept to stay intact after all your hard work.
Tips to help with creating the outfits: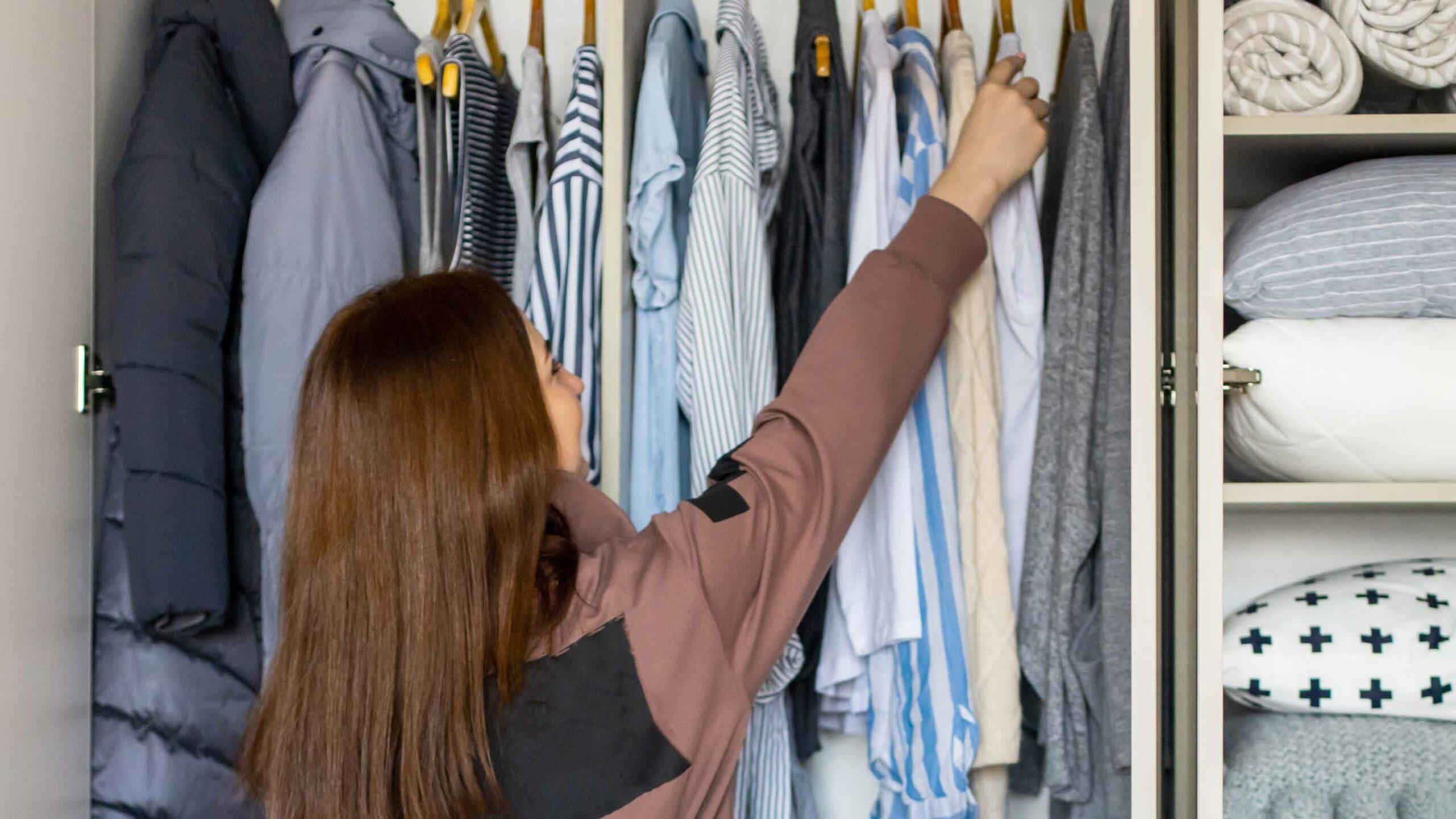 – Take photos as you try different items on. As you create outfits you like, visually document the different outfits once you've fully completed them. Now you can place the pictures side by side and see which pieces stand out, and why they might appear more striking than others.
– Find the weakest link. During the dress up process, consider if it's worth keeping pieces that only work on one or two outfits in total. See if you could replace it with something more versatile.

– Get inspiration from online sources. Pinterest and Instagram are lovely sources of inspiration because you can explore outfit ideas by looking up the clothes you already own. Save the pictures of the outfits you love. Take note of which ones you own (or nearly own) all the clothing pieces to make. If you're missing something, see if there's something in your wardrobe you can substitute that still gives off the same energy or look.

Implementing a capsule wardrobe into your life doesn't have to be a mammoth task. If you're ready to declutter your home but still need to store some essential possessions that didn't make it past the purging process and that you can't give away yet, Louth Self Storage offers affordable personal self storage units with highly flexible lease agreements to meet your needs.

Give us a call at 01501 327008 to learn more, or pop us an email at office@louthselfstorage.co.uk