At Louth Self Storage, we're always delighted to see the power, strength and generosity of our local community. It is what makes us incredibly proud to be a part of such a wonderful circle of people.
When a local company came to us to tell us about their recent volunteer work, we were only too happy to offer our services and share their story. So, in case you haven't heard about them yet, this is the story of The Neighbours Kitchen…
The Neighbours Kitchen is a wonderful local initiative, local to us here in Louth, that makes sure vulnerable people get at least one nutritious meal each day. There has never been a more important time to look out for each other, and The Neighbours Kitchen is doing so much good for the local community.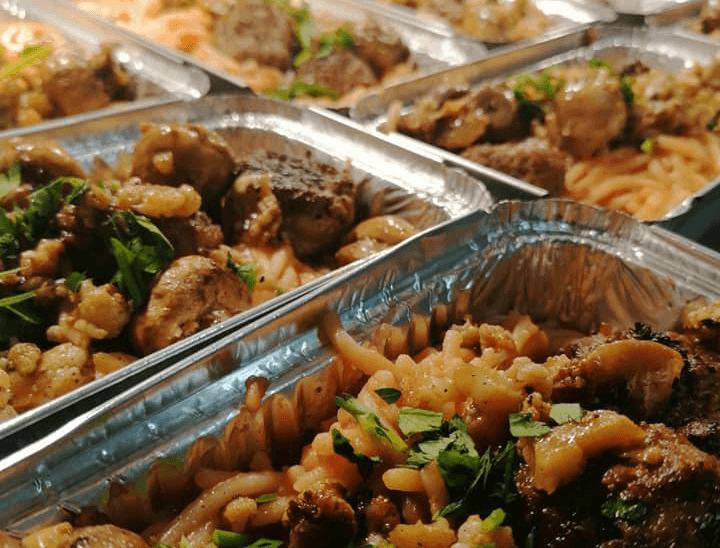 'Based around neighbours supporting neighbours, The Neighbours Kitchen was born out of the first lockdown in March 2020 with a mission to feed our community hot, nutritious food daily, gifted to the most vulnerable. The need still remains so we are here to stay.'
What They do
Many people find themselves in difficult circumstances, more than ever since the start of the pandemic and it's humbling to realise how easily it could happen to all of us. The head of the initiative, Paul Hugill, explains further: "For some it's age, or isolation, vulnerability due to mental health or financial pressure; for whatever reason we stand together and look after each other as neighbours."
The people of Louth have always come together to help those less fortunate amongst them, and this pandemic has brought some people to their knees. The thought that, in this day and age, that people are going hungry, is something that most of us struggle to comprehend. And for those proud people who have had to ask for help to ensure their children are fed, it must be the hardest thing.
Nobody is judged, no-one looked down on, never made to feel bad about having to ask for help. These are cruel times and the least we can do as a community is to share what we have.
So far, Paul and his team have served up over 100,00 nourishing meals. Local supermarkets have been very generous with their donations, along with Lighthouse and many others. People have given their time freely and have learned new skills along the way too. The benefits for the community have been multiple, and it's simply incredible to see so many people working together for a good cause.
How Louth Self Storage is Contributing
Paul and his team received, and continue to receive, a fantastic amount of donations, so much so that they were on the lookout for some extra storage space. When Paul approached Louth Self Storage with this need, we knew it was the least we could do – to offer them some of our space as a donation to their cause.
When you see the work they do, and the inspirational level of participation from so many of the Louth community and other local businesses, to not want to help them in their quest would be unfathomable to us. Louth Self Storage were very happy to hear that one of our upstairs units was just what they needed to store some of their donations.
We are more than happy to help by playing our own small part in supporting their truly magnificent efforts, and Louth Self Storage will continue to follow them on their quest. If you can help to their cause, this is what Paul and the team are looking for:
Donations of fresh fruit or vegetables, homegrown herbs, apples, tinned goods, protein and other non-perishable items.
To make a monetary donation, please use the bank details below:
The Neighbours Kitchen
Sort code: 60-83-71
Account number: 62344998
Or to get in touch with Paul on 01507 602930 or message via The Priory Hotel's Facebook page.