Which areas do we cover?

What are we?

Why choose us?

Where are we?
Get to know more about Louth Self Storage. Want to know if we cover your area? Want to know the different types of storage we have to offer? Or want to know how to find us? Get to know why you should store your belongings with Louth Self Storage, as we answer all frequently asked questions below.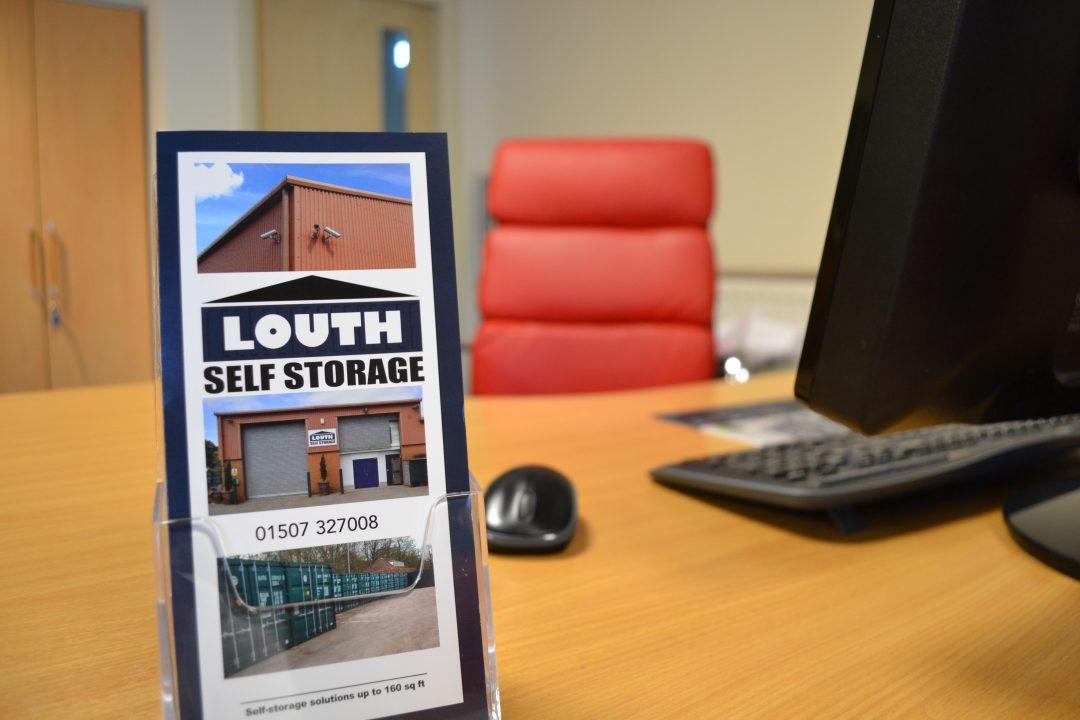 Which areas do we cover?
Our site is ideal for customers who live in and around Lincolnshire, especially east Lincolnshine. We cover all areas of Lincolnshire, here are just a few:
Alford, Chapel St Leonards, Horncastle, Mablethorpe, Sandilands, Saltfleet, Saltfleetby, Skegness, Spilsby, Sutton on Sea, Tetford, Theddlethorpe, Wragby.
Want to know how far you are from our base? Our 'where to find us' details are below to help you gauge the distance.
What are we?
Louth Self Storage has been satisfying the ever-growing demand for safe, secure and convenient self-storage since 2011.
Self-storage is becoming more and more popular as the years go on. Think of it as that extra space you're missing at home or work, it becomes a very convenient space for a number of reasons: whether you're moving house, doing a renovation project, decorating or simply decluttering, it's incredible handy to have somewhere safe and spacious to store your goods.
Indoor and outdoor storage:
Our new state of the art indoor storage units range from 10sq ft to 200 sq.ft, whichever best suits your needs, and we also have many outdoor storage containers if you need something larger (up to 160 sq.ft). Some of our outdoor storage containers are large enough to store the contents of a whole house or possibly even large machinery. With a vast range of sizes available, we have storage solutions suitable for personal and business users. Flexible storage options start from a minimum rental of 4 weeks. Whether you need temporary, short term or long term rental, we offer all options to suit your needs. We can also offer long term discounts on all indoor units.
Why choose us?
Our team are always on site during opening hours for added security, where we are also available to answer any queries, advise you on your storage requirements, take payments and, of course, make you a cuppa!
8ft galvanised metal security fencing surrounds the 1.6 acre site, with 24hr surveillance CCTV plus intruder and fire alarms, all giving you complete peace of mind when storing your belongings with us. We also have a handy on-site Box Shop, which can help with all of your packing needs. Our stock includes boxes in a range of sizes, bubble wrap, packing paper, mattress protectors and strong tape to help you organise and protect your storage items. If you forget to bring a padlock, we also sell these too! We like to be as useful and accommodating as possible. Trolleys are provided on-site to make unloading your goods easier and safer too. Let us know how we can help and we'll do our best to assist you!
Where are we?
Louth Self Storage is conveniently located in the east of Lincolnshire on the Manby Business Park in Manby, near Louth.
Once you get to the business park, simply follow the signs for Louth Self Storage.
If you're travelling to us or want to know the distance from your location, typing our postcode into Google maps or your Sat-nav can help! Look for Manby Road: LN11 8UT.
If you have any further questions for us, simply get in touch and we'll be happy to help.
We're always searching for new ways to improve, and this doesn't just extend to our security. We believe you do and should expect more than the minimum from us, which is why we're constantly producing new materials that you might find handy, like our latest useful space guide.
Helping you to work out which size of unit would be best for you, it cuts down on the guesswork so we can provide you with exactly what you need from the word go.
Storing your goods to the very highest standard, the team at Louth Self Storage are genuinely committed to providing a customer experience par excellence, and to ensuring you can have complete peace of mind when you store your goods and possessions with us.
Why not contact us today on 01507 327008 for more information?