STORAGE LOCKERS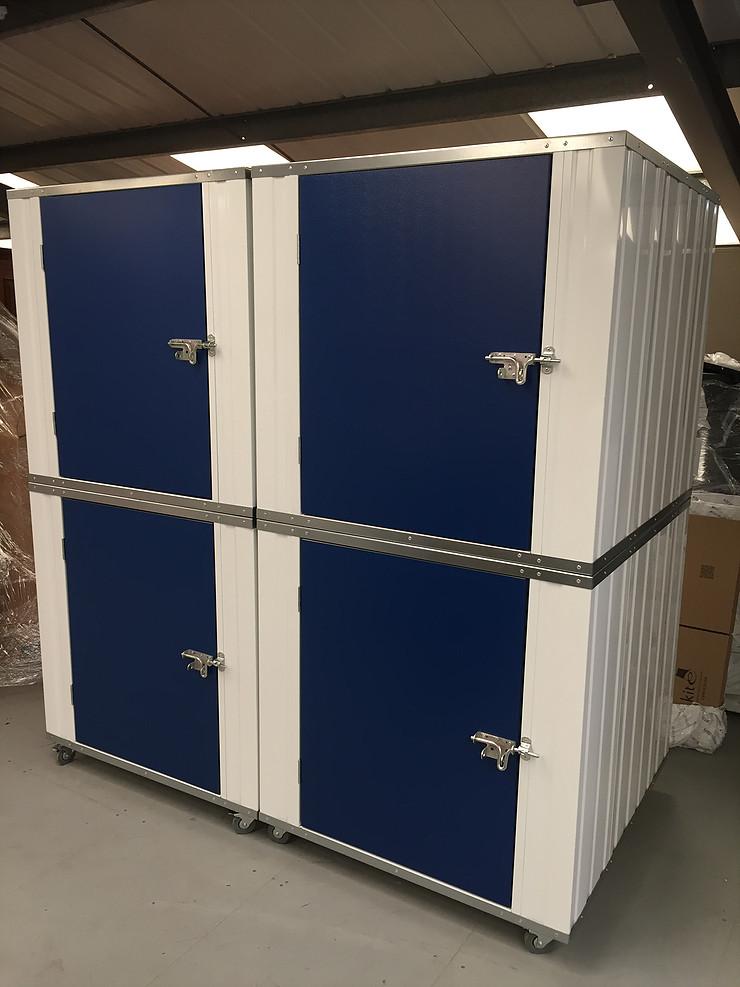 Looking for storage solutions but worried you won't fill enough space? Don't worry, we've got cost-effective storage lockers for even the smallest collection!
It's amazing how quickly items can start to pile up around the home. Even small ones can quickly take up big spaces, and how often do you really need to access them all? Are you running low on storage space around your home or home office? Are you looking for somewhere safe to store those boxes of 'stuff', books, VHS tapes, clothes, shoes or archived papers?
We have just the perfect solution for you. All those things that are taking up precious room at home or littering up the office can be stored safely and securely in our brand new lockers. Here at Louth Self Storage, in Manby, we have storage solutions of all sizes. Our new lockers are ideal for those small and precious items that start to take up limited space.
Ideal for storing even a handful of boxes
Finding a cost-effective way of storing has not been that easy, until now. If you don't think you have enough need to hire a large storage container then don't worry, you can simply choose the size that
best fits your needs.
In fact, whatever size you need, Louth Self Storage has the perfect space ready for you. Our smallest unit measures in at just 1 cubic metre, that's 1 metre by 1 metre by 1 metre and is ideal for keeping all your smaller stuff safe. What makes these units ideal for you?
They're just £5 per week! And all these units have all the usual benefits of our larger storage units too:
24 hour digital CCTV surveillance
Monitored intruder alarms
Fire protection
Regularly cleaned and maintained
What can I store with you?
What you store doesn't have to be limited to just business papers either. There are numerous, useful uses for these lockers and you will be pleasantly surprised at how much you can fit in one.
Here are some ideas:
Christmas decorations
Craft bits and bobs
Knitting wool, needles and patterns
Fabric collections
Records and CD collections
VHSs and DVDs
Photographs
Books
Notebooks, diaries or Filofaxes
Soft toy collections
Fancy dress outfits
Winter bulky items of clothing
Boots
Model collections
Dinner services
Glasses and crockery
Special occasion tableware
Children's first paintings and crafts
School reports
The list is endless really, if it can be boxed up in a box less than 1 metre by 1 metre, we can store it
for you safely and securely.
Organising and decluttering is good for the mind
It's surprising how therapeutic getting organised and finding a home for even small amounts of clutter can be.
Plus, when you organise anything in your home it means you can have a good clear out and declutter at the same time. Why hold onto things you no longer need? Everyone needs to update their collections once in a while.
By doing this, you can easily get rid of anything you haven't needed in a while, making space for new things while also making it much easier to find what you need next time you need it.
So, if you've run out of room at home or at the office, using our self storage facility could be the perfect solution for you. If you're unsure or want to have a look around our facility, a mini storage unit is the perfect place to start. We're super happy with our new lockers and we know you will be too.
Want to find out more or book an appointment? Please call the office on 01507 327008 or pop along and we will be more than happy to show you around our facility.
We're always searching for new ways to improve, and this doesn't just extend to our security. We believe you do and should expect more than the minimum from us, which is why we're constantly producing new materials that you might find handy, like our latest useful space guide.
Helping you to work out which size of unit would be best for you, it cuts down on the guesswork so we can provide you with exactly what you need from the word go.
Storing your goods to the very highest standard, the team at Louth Self Storage are genuinely committed to providing a customer experience par excellence, and to ensuring you can have complete peace of mind when you store your goods and possessions with us.
Why not contact us today on 01507 327008 for more information?