We believe that the quality of a service is just as important as that of a product.
And, if we were to compare ourselves to a product, we'd like to think of ourselves as the Rolls Royce of self-storage companies – we have very high standards.
With 100% 5-star reviews, we work hard and strive to be the best.  
If we do something wrong (which is very rare), we always endeavour to put it right immediately. So, we do not apologise for the reviews we receive.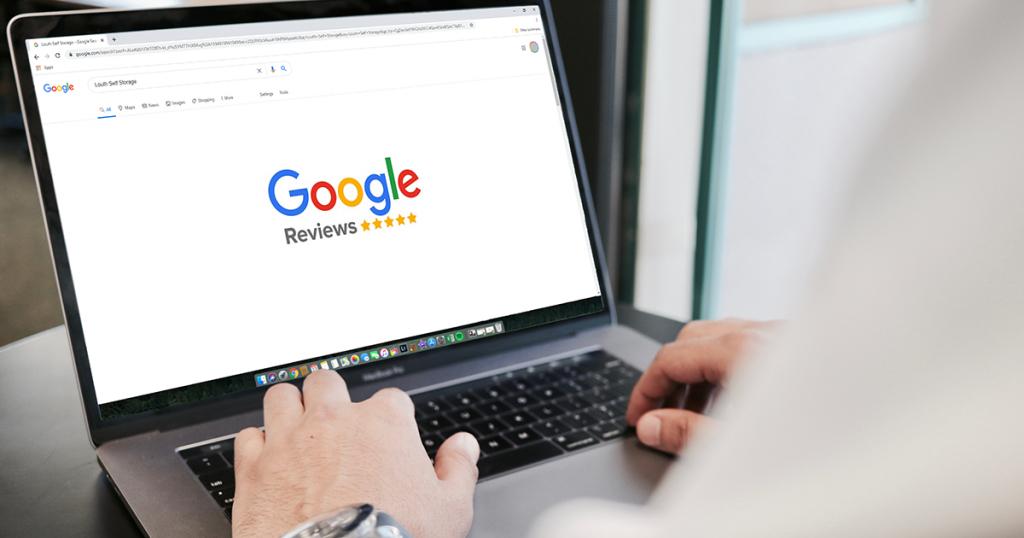 Please read a selection of our reviews below, all of which are 100% genuine:
"Louth Self Storage had just what I needed to store things I just didn't have space for at home. They have a variety of different sized units which are very well looked after. The costs for storage are very reasonable, which is why our son rents space there too, and he lives in London! Also, everyone there is so helpful and friendly."
Sinclair A.
"When deciding to relocate our home, my husband and I decided to make the move as stress free as possible by hiring storage to house our personal and precious belongings. After careful consideration we decided to hire a unit at Louth Storage. From the very beginning we were made to feel very welcome and that nothing was too much trouble, The staff were very friendly and helpful, the facilities were very clean and secure. I highly recommend Louth self-storage."
Best Regards L&C T.
"We found this firm, by chance, in our hour of dire need. Providently it was far more than we ever could have hoped for and far better than any of the many competitors out there. The site was easily accessible, but away from the main road. It had a very high level of security, both for the compound as a whole and the individual storage units. The costs were clearly set out, with no hidden extras and very reasonable. The storage units themselves were clean, new and had plenty of space to access them with a large vehicle. They even had clean toilets on site! Above all else however, the friendliness and helpfulness of the staff was overwhelming. Thank you ever so much"
Name withheld
"We hired a unit for 18 months. The choice of unit size was good and we received great advice on the best to suit our needs. There were payment options and renewal was flexible and an easy transaction. The company is professional and I had peace of mind that my belongings were safe and secure. Excellent customer service, thank you."
A Gray.
"Fantastic, had 2 units for a number of years, never a problem ….. would highly recommend"
Rich C

"5 stars does not really give a true representation of Louth Self Storage.! Absolutely fantastic service from start to finish, lots of options re size and price. The premises are clean, well lit and very accessible. Staff are very accommodating, pleasant and helpful. I have no hesitation in recommending to anybody needing storage space long or short term. Thank you to Matt, Angela and team."
Alistair F.
Our reputation speaks for itself
The majority of our business is generated by word of mouth or repeat usage which we take as a huge compliment.
We constantly look for ways to improve our service, we're always open to suggestions, we keep all our practices under review and we are happy to change them if need be.
Throughout the lockdown, we've managed to stay open as usual and work within the government guidelines. We have stepped up our cleaning regime and have hand sanitizer at the entrance to all units. Our buildings are all open-entranced, so the only thing you need to touch is your padlock.  If you use the trolleys provided, you can be sure that they have been cleaned after each use too.
We are confident when we say: Our customers move in as customers and leave as friends. 
How can we help you?
We're always searching for new ways to improve, and this doesn't just extend to our security. We believe you do and should expect more than the minimum from us, which is why we're constantly producing new materials that you might find handy, like our latest useful space guide.
Helping you to work out which size of unit would be best for you, it cuts down on the guesswork so we can provide you with exactly what you need from the word go.
Storing your goods to the very highest standard, the team at Louth Self Storage are genuinely committed to providing a customer experience par excellence, and to ensuring you can have complete peace of mind when you store your goods and possessions with us.
Why not contact us today on 01507 327008 for more information?