Feeling stressed? Try minimalist living!
Less is more! Did you know that minimalist living is good for productivity and mental wellbeing? If you're feeling more overwhelmed than usual lately, it might be the ideal time to declutter your space…
Most of us have been spending even more time at home lately and seeing the same clutter day in day out can be quite depressing.  
Many people become interested in minimalism because they are feeling overwhelmed by their environment. There are huge benefits to reducing the possessions around you, not only visually of course, but for keeping a tidy mind and appreciating the space around you.  You might recognise the frustrations of running out of cupboard space, tripping over bulky furniture or fighting back mountains of clutter around the home. Well, we think that now is a great time to give yourself back some of that freedom.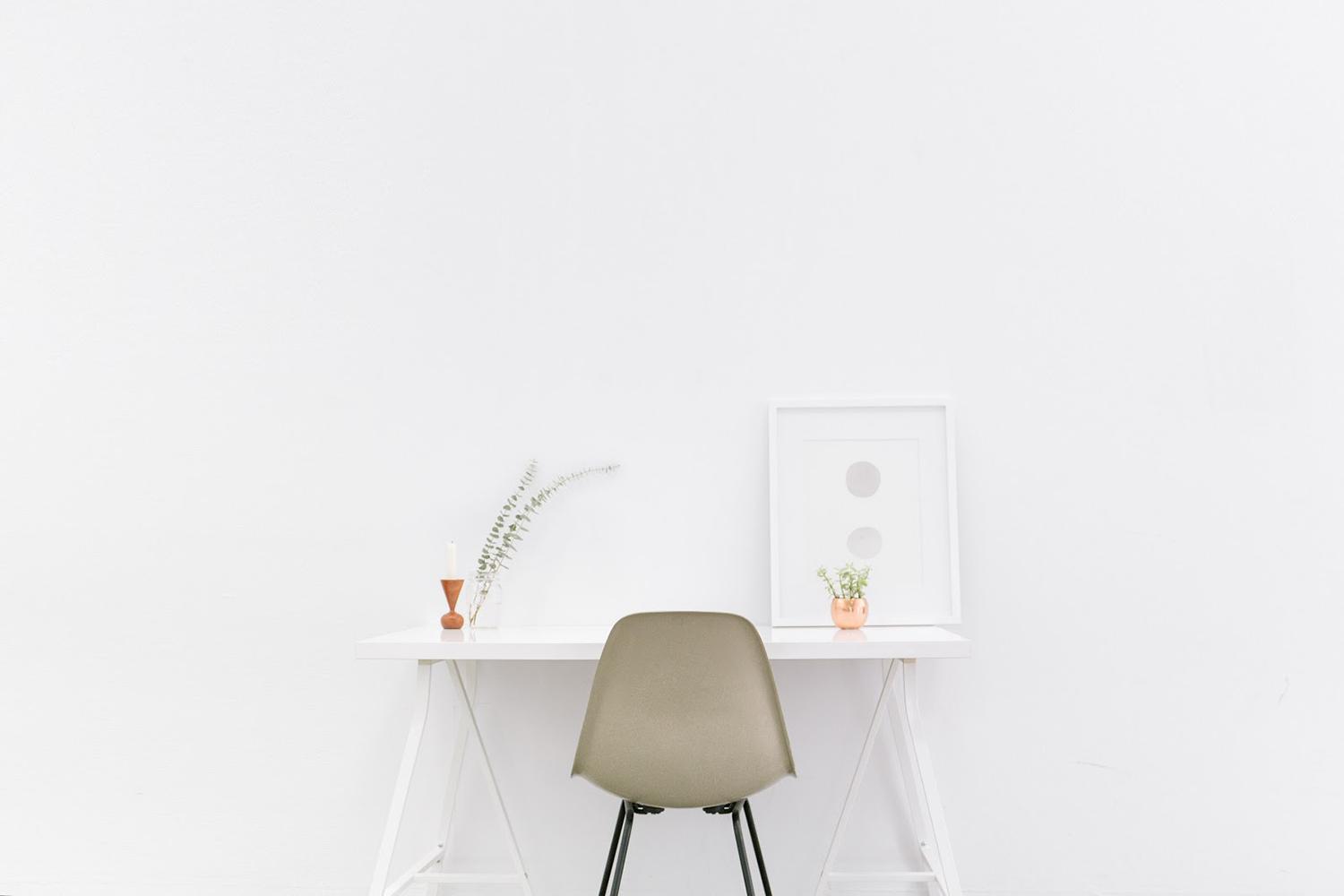 When was the last time you looked at your possessions with fresh eyes?
Guilt has a lot to answer for! We know it happens: Grandma's crockery set and great-aunt's candle sticks, we often display things that have been left by loved ones but that don't fit in with our lives today. If items are too sentimental, remember that you don't have to get rid!
Simply step back and re-evaluate what you could and could not live without for a while. And remember, these changes don't have to be permanent. It can be very cleansing to refresh your space and can feel like a fresh start or new chapter. We could all use of those right now!
Once you've chosen a handful of treasures that you can't live without, pack as much of the rest into boxes as you can, clearly marking them with the contents and then put them to one side.
Go at your own pace, but be brave!
Once you start and like what you are seeing, there will be no stopping you! But be sure to pace yourself though. Take one drawer, one shelf or one box at a time. Whatever you do, don't try and sort the whole house in one go, as you will spend more time confused and less time making good decisions.
Where to put all of the full boxes during this minimalist trial?
Your next problem is what to do with all the packed boxes! That's where we come in! At Louth Self Storage we have a whole range of storage solutions that are bound to suit your needs. Ranging from 1 cubic metre lockers up to 20 foot long outdoor containers, and everything in between! We will even start you off with a complimentary box and roll of packaging tape. Further boxes, tape and packaging materials are available in our shop too, as needed.
Why not start with a small unit and once you see the difference at home, you can upsize as often as you like!
After some time has passed, you can then decide whether you really need to keep these items or if you can actually live without them. Why not sell them or donate them to your favourite charity shop, and then downsize your unit as you shed this unwanted burden. 
Your unit is here at Louth Self Storage for just as long as you need it!
You will feel so much better about your life at home, even if you are still in lockdown, once you have completed this mission. 
We feel that Covid 19 has brought many things into perspective in lots of different ways and if we can help in even a small way to make your life a little easier, then our job is done.
We're always searching for new ways to improve, and this doesn't just extend to our security. We believe you do and should expect more than the minimum from us, which is why we're constantly producing new materials that you might find handy, like our latest useful space guide.
Helping you to work out which size of unit would be best for you, it cuts down on the guesswork so we can provide you with exactly what you need from the word go.
Storing your goods to the very highest standard, the team at Louth Self Storage are genuinely committed to providing a customer experience par excellence, and to ensuring you can have complete peace of mind when you store your goods and possessions with us.
Why not contact us today on 01507 327008 for more information?