How To Sell Your Things in the UK
Running out of space at home and not sure what to do with your excess stuff? It's hard to part with your things, especially when they've served you so well over the years…or has it been years since they've served you at all?
If it's time to say goodbye, you've got four options — dump, donate, store, or sell.
If you choose the last option, we've got the scoop on how to turn your clutter into cash, with places to sell in the UK to tips on how to sell successfully.
Where To Sell Your Things in the UK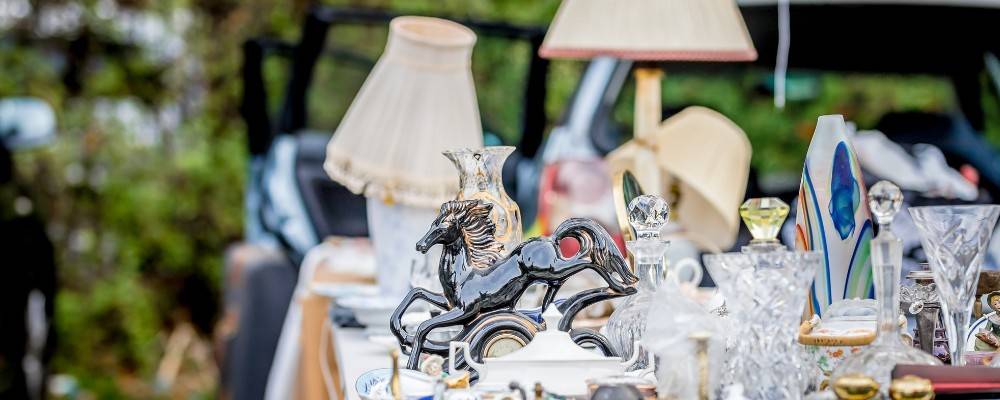 Car Boot Sale
Car boot sales are a classic way to offload some of your old items while making some extra cash. Thousands are held across the country every month, typically at open spaces like fields, farms, and car parks (though some do take place indoors).
Look out for flyers and websites advertising these sales — some happen weekly, while others happen monthly or seasonally.
When you find the right one, you can book space to set up your stall. The cost to book your pitch will vary, with some sites being more expensive than others. Some places will allow you to set up for free; there are also sites which use a payment scale based on how prime your spot is.
On the day of the sale, pack the items you want to sell into your car along with a table, chairs, and anything else you might need for the stall setup. Arrive at the location early in the morning (some open as early as 5am!) and wait for the customers to pour in.
Here are some tips for a successful stall:
Pricing
Buyers go to car boot sales searching for a bargain, so price your items reasonably. You can research similar items online or visit other car boot sales to get an idea of what to charge. Be prepared for haggling and try to be flexible, but don't feel pressured to accept just any offer, especially at the start of the day.
Use price tags or stickers to clearly mark the prices on your items — often, a customer will hesitate to stop and ask; having a clearly marked offer might catch their eye in a sea of wares.
Display
Arrange your items neatly on tables or blankets on the ground. Group similar items together or group them by price in bargain bins. Each item should be clearly on display for the customers; likewise, you should have eyes on all your things at all times.
Preparation
Prepare everything the night before since you'll have an early start the next day. Besides your sale items and equipment, you should also pack plenty of water and food as you'll be in for a long day and don't want to splurge your profits on food and drink at other stalls. Also keep in mind that your customers might need shopping bags, so don't forget to pack those.
Payment Options
A cash float with plenty of small change is essential. Take along a cash box or fanny pack as a makeshift register to keep your cash safe. Consider allowing customers to make online payments using sites like PayPal, especially if you're stocking expensive items.
Flea Markets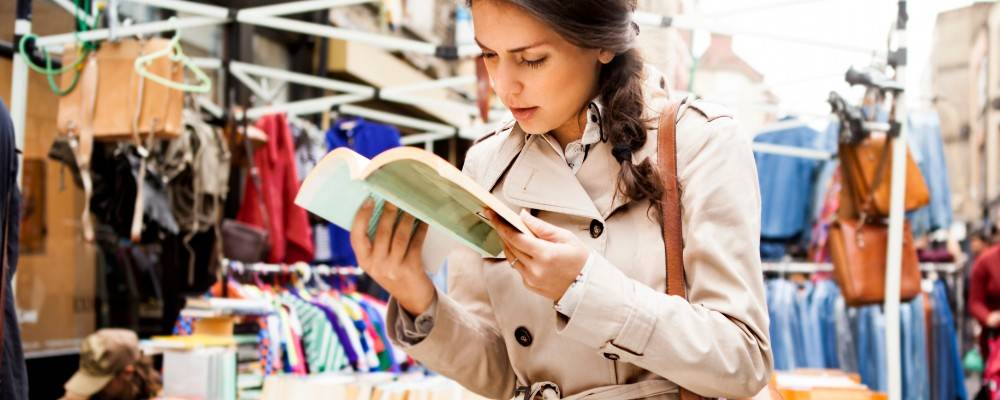 Flea markets and car boot sales have lots of similarities, but they aren't entirely the same. Flea markets are typically more organised, with fixed schedules, vendors selling new and used items, and individual stalls specialising in specific products. With car boot sales, vendors mostly sell a variety of secondhand household items and garden tools.
Flea markets tend to attract professional vendors and are more structured, so your goods may be able to fetch a higher price in this setting. The cost of renting a space is typically higher at a flea market compared to a car boot sale, but if you're selling niche, valuable goods, it could be more worthwhile to choose the former option.
Online Marketplaces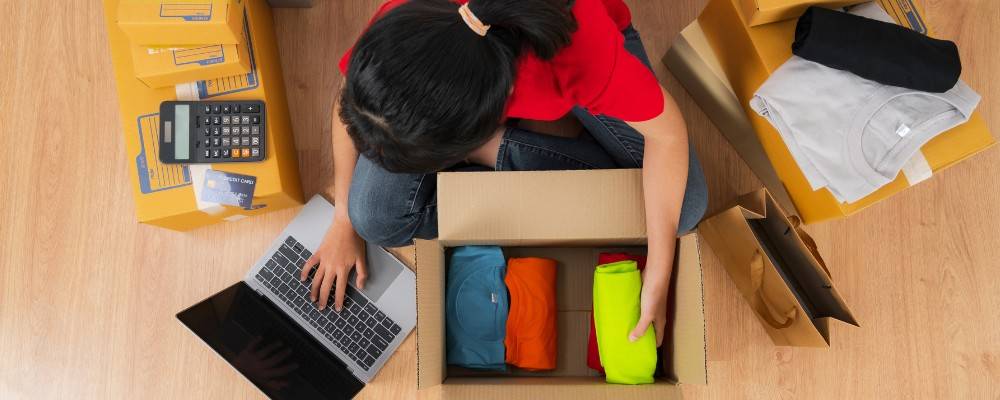 eBay
eBay allows you to sell a variety of things on auction or at fixed prices. Make sure to look up the costs associated with selling on this site, as these vary depending on what you sell and whether you decide to get a subscription. You get a specific number of free listings each month, but some categories are exempt, and you'll always have to pay a listing fee (also known as an insertion fee) for these items. Final costs also apply on successful sales.
Gumtree
You'll find everything from vintage cars to pets on Gumtree, one of the UK's most popular classified ads websites. It's generally free to sell on Gumtree, but they do charge for some services — the site will provide you with a total quote for your listing that reflects the final cost.
Facebook
Facebook Marketplace has become a popular hub for buying and selling items locally, filtering listings by location. You can also list your items on specific buy-and-sell, hobbyist, and local Facebook groups.
Preloved
The seven million members on Preloved have contributed a range of versatile listings to the site — there's even an entire category for horses and livestock! There are no listing and selling fees, and an entire category for those giving things away for free.
With all online listings, make sure you exercise the utmost caution and verify all details from the buyer.
Pawn Shops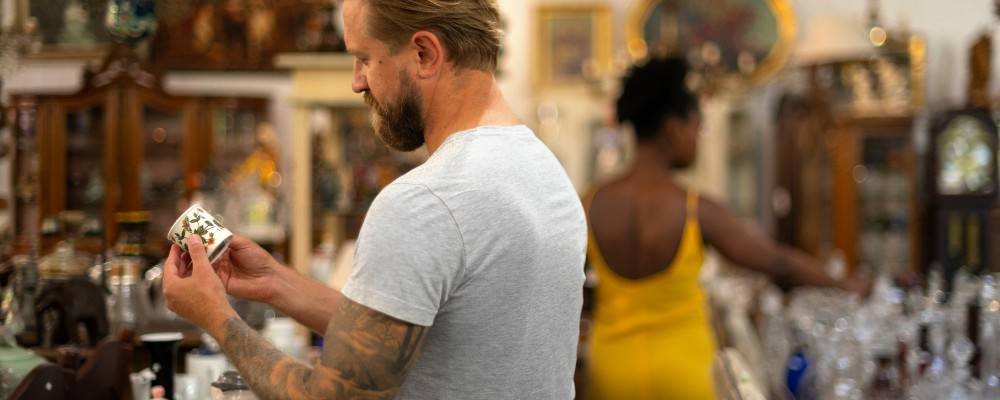 Trying your luck at a pawn shop can be a quick and convenient way to sell your items for cash. Though many people go to these stores to pawn their belongings for loans, you can sell your things outright.
Pawn shops accept a range of items, from common household goods and sporting equipment to expensive jewellery and luxury watches. People often sell collectibles like coins and stamps as well as electronics.
If you're going to a pawn shop hoping to sell high-value items, take along any identification, documentation, and proof of ownership you have, as these may be requested for verification purposes.
Here are some tips for selling your items to a pawn shop:

– Don't hesitate to negotiate the price — most shop owners will expect you to counter their offer
– Clean and present your items in the best condition possible to get a good offer
– Get a good idea of the item's value before taking it to the shop so you don't get far less than what it's worth
Having trouble deciding what you'd like to sell or keep? Don't let that stop you from clearing out your space — store any excess items with Louth Self Storage instead! We've got affordable units in a range of sizes, suited to storing anything from rare collectibles to large furniture. Contact us today to reserve your space.