Secure Furniture Storage for Chalk Painting
Meet Our Customers: Chalk Painting and Upcycling Furniture
We always like to support local businesses, and this is a story of how we were able to provide furniture storage solutions to a local customer who created a business on chalk painting furniture.
"It's funny how self-storage was unknown to me a year ago whereas now it's become such an important part of my thriving business. What started out as a hobby to keep myself out of mischief in my early retirement years has, 3 years later, now become so much more. 
When I had the opportunity to take early retirement, I jumped at the chance. I had a never-ending list of things I had started and never got round to finishing. One being the upcycling of an old dresser that my mother had loved when she was alive. I hadn't the heart to get rid of it after she died but it didn't fit in with my décor so, after much deliberation, I decided to paint it. I took advice from a lovely lady in a shop in Louth and she guided me through the rights and wrongs of chalk painting. I practiced on a small table that I had and was more than pleased with the results. My mum's old dresser was now transformed into a lovely olive green and cream addition to my kitchen. I was so proud of it that I put a post on Facebook to show it off to my family and friends. 
The response I had was quite amazing. So I decided to try a few more.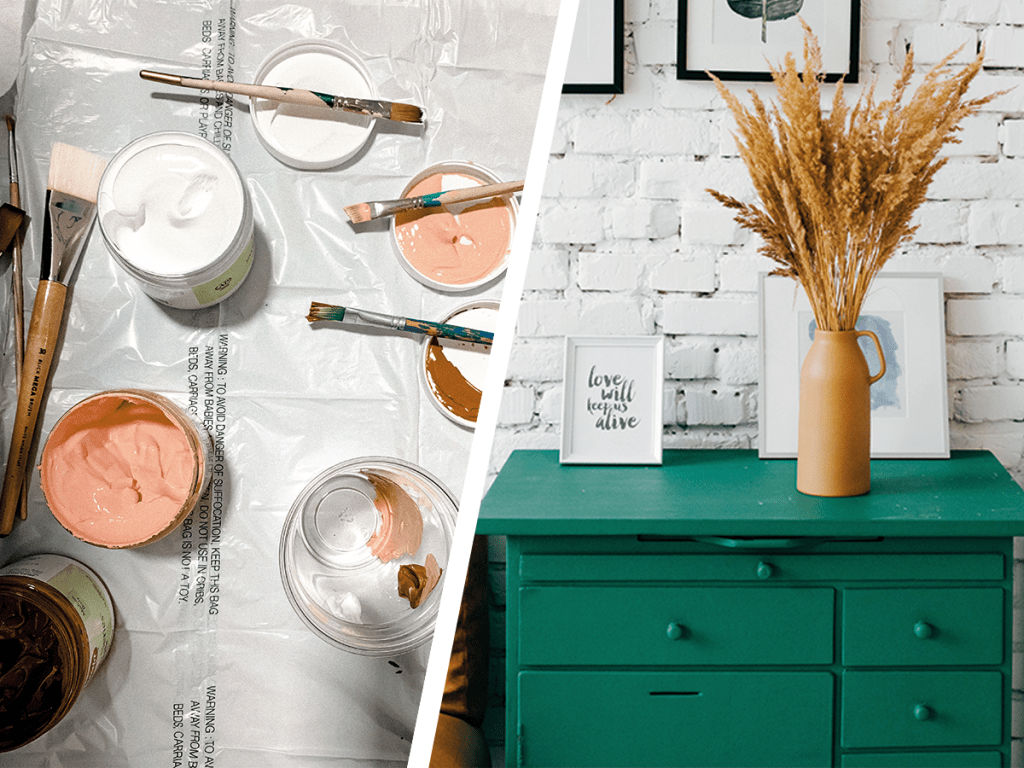 At first, I simply started doing the odd bits and pieces for friends and just charged them for the cost of materials. I really enjoyed keeping busy but then soon came to realise that people were willing to pay for a job well done. 
Word of mouth was my best friend and soon I was having to keep a diary for orders. Some people wanted a specific piece of furniture painted and others wanted something more out of the ordinary. I decided to start scouring local car boot sales, eBay Local and Facebook Market Place, as well as charity shops, looking for that little something different that I could offer to perspective customers."
How Furniture Storage Helped to Grow the Business

 
As my stock of furniture grew, and started to take over the house as well as the garage and conservatory, I knew that this lack furniture storage issue couldn't go on. My garage was ideal for painting my furniture in, but there just wasn't the space available in there for it to double as a stock room too.
I realised I needed an alternative. I started looking for different premises to work in, but I soon discovered that the prices I charged would have to double once I'd taken into account rent and business rates as well as utilities. This wasn't a viable solution. Then one of my neighbours suggested I go and have look at self-storage units at Louth Self Storage. This could be a much more affordable solution: to store my creations once I've made them, rather than find a completely new place to work in. I gave them a call and was offered a range of solutions, then I went to view their spaces and the rest, as they say, is history.
I had the choice of a number of different sized units perfect for furniture storage with the option to move to a larger one if I needed to or downsize, as and when it suited me. There are no rates or utilities to worry about, just very affordable rent. It has been the perfect solution to my furniture storage problem. 
Now, I can work on one or two pieces at a time with no clutter around me and know that my stock is local and secure and available when I need it. Storing as Louth Self Storage has allowed me to expand my business at minimal cost. A very big win!"
We provide self storage units for all purposes, from smaller indoor units the size of a small room to large outdoor containers capable of holding the contents of a 3 or 4 bedroom house. To find out more about our furniture storage and other personal and business storage solutions, contact us on 01507 327008 or email us at office@louthselfstorage.co.uk.