Great oaks from little acorns grow
We're 10! To celebrate, we're going to look at how far we've come over the past decade. So, if you're interested in the history of your friendly, local self storage business, then grab a slice of cake (because this is definitely a good excuse for cake) and take a short break to read our birthday story.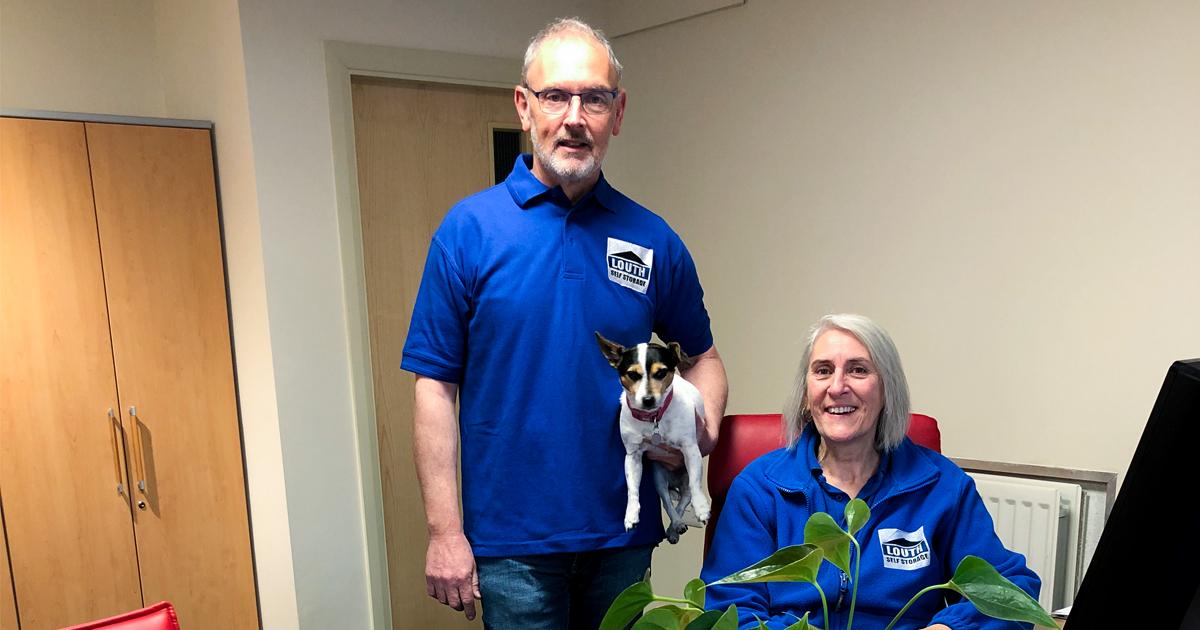 In the beginning
It's hard to believe that it was 10 years ago that Louth Self Storage was born. Starting out with just a few containers, we soon noticed that there was a gap in the market for local outdoor storage. 
As enthusiastic as our customers, we were delighted to see that our containers soon filled up with long term customers. So much so, that we added more and more units in an attempt to fulfil the growing demand. 
This constant re-evaluation of clients' needs has been an ongoing commitment over the years, in fact it was only a few weeks ago that we took delivery of 6 more containers with another 8 to come in the next month! Nothing makes us happier than to see that we are doing right by our customers, helping them to find the solutions they need.
Expanding our range
We soon realised that not everyone needed a 20ft container's worth of space! So smaller indoor units were soon installed. These were snapped up in no time at all, as the word soon spread. 
The first indoor units were such a success that we then decided to extend even further, to supply even more different shapes and sizes of unit – sizes to suit every need! For a very long time we didn't even consider advertising ourselves, as word of mouth was all we needed. In fact, word of mouth has continues to be our biggest friend over the years, it continues to bring business in from far and wide.
We pride ourselves in offering a range that suits every need and every pocket, and we believe being a family-run business helps with that. 
The people who use our storage
We couldn't have got this far without you! And we're always thrilled to see the many creative and practical uses that our facilities offer you. You've helped show us that our storage has so many uses! Whether it be to store your fishing rods in the off season, for your camping gear until the summer months or the overspill of your business stock, we have witnessed so many new and interesting hobbies arrive! 
Storage duration
It's also worth noting that the duration of storage time is very flexible here! Many of our customers visit us between house-moves and want to know that their possessions are safe and secure in purpose-built units, whether it be for just a few weeks until their new house is complete or longer term whilst they are travelling around the world. We'll keep your items safe as long as you need us to.
We're especially grateful for the customers who have seen us into our tenth year of business, the year Covid-19 affected us all. We have always been meticulous with our hygiene and cleanliness, but we feel it's important to mention it now more than ever before. Our outdoor units are well maintained and pressure washed on a regular basis. All units are deep cleaned between customers and public areas are always kept clean and tidy. Hand sanitiser is freely available and trolleys are cleaned after every use too. Together we have continued to support each other, and we're so grateful for that.
Here's to the next 10 years! From everyone at Louth Self Storage.
We're always searching for new ways to improve, and this doesn't just extend to our security. We believe you do and should expect more than the minimum from us, which is why we're constantly producing new materials that you might find handy, like our latest useful space guide.
Helping you to work out which size of unit would be best for you, it cuts down on the guesswork so we can provide you with exactly what you need from the word go.
Storing your goods to the very highest standard, the team at Louth Self Storage are genuinely committed to providing a customer experience par excellence, and to ensuring you can have complete peace of mind when you store your goods and possessions with us.
Why not contact us today on 01507 327008 for more information?